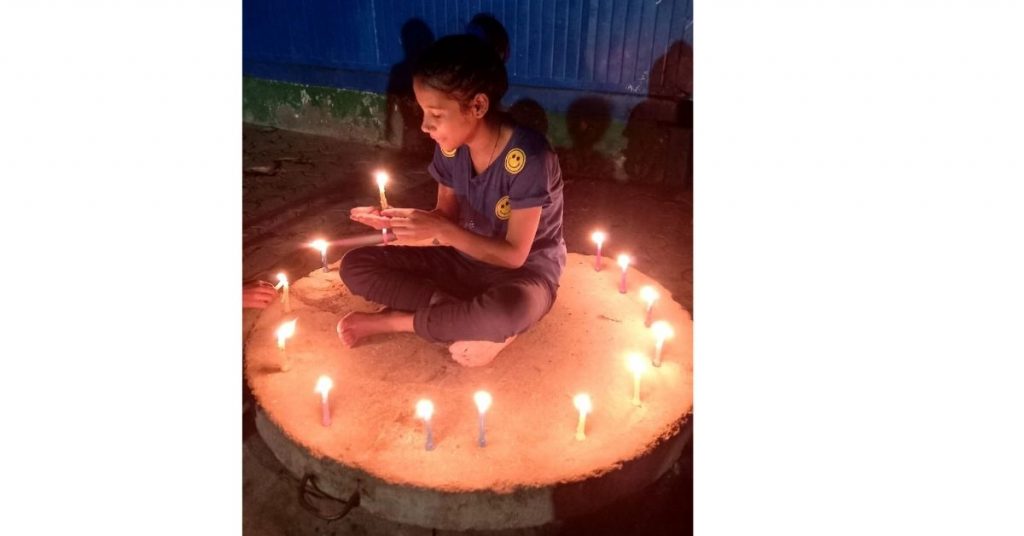 Diwali is here – the wonderful festival of lights that brings prosperity and joy into our lives. But this is not the case for street children. Millions of children go to work every day to earn daily wages. This is their reality of street children and the reason behind their deteriorating health – mental, physical and emotional. Countless children from all walks of life in India spend their childhood working hard to earn any basic wages to have access to some resources to survive. Instead of enjoying the joys of these early growth periods, they work long hours and are involved in tedious chores. Child labour has become the norm for most people where they don't bat an eye when children beg on the streets or work at a roadside stall or as domestic help etc. Children can even be seen washing dishes behind the restaurant, sitting at paan shops, or shining shoes on many busy streets.
The reason for their participation in multiple areas of work is because they have no other option to survive. Most underprivileged children are orphans and live in abject poverty. Many are also abandoned while others work to help contribute to their family's minimum income. Many children run away from home; these street children do not have any guardians or other resources to guide them on the right path to a healthy childhood.
There are many dangerous places such as different types of factories etc where children can be found working in extreme heat or bitter cold. They participate in dangerous activities to earn less than the minimum wage, even at the expense of their health. Children can be seen working at factories that produce clothing, crackers, tobacco, biscuits, etc, and many other unstructured businesses that employ young children to work for them.
Child labour keeps children away from playing with other children which is extremely harmful to a child during their impressionable years. This greatly affects their psychological and social development. Through proper playtime activities, children learn to cultivate friendship and nurture positive connections with others which helps them become confident, compassionate and caring people.
To celebrate the true essence of Diwali, an auspicious occasion, you can donate to Salaam Baalak Trust, a reputed non-profit organisation in India that has been working for the welfare of street children for over 30 years. Donate for children's medical aid and help SBT rescue abandoned children. Support now!