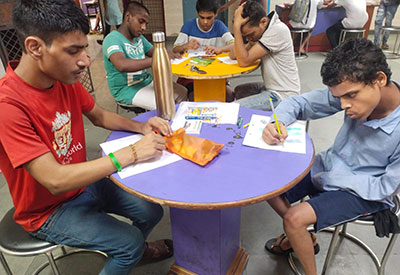 The harsh street life adversely impacts children living on the streets and leaves a lifelong impression on their mental health as well as holistic development. Street children are vulnerable to exposure to poly-victimisation, which includes various types of physical and sexual abuse, bullying, exposure to violence, trauma, neglect, and drug abuse. Entering a residential centre brings a plethora of new challenges - a new environment, new people, a different lifestyle, and an irresistible temptation to return to the same street life. All of such challenges multiply when combined with the issues of adolescent life. These children may suffer severe mental health outcomes due to chronic exposure to psychosocial distress, specifically anxiety and depression.
To address such challenges related to the mental health and well-being of street and working children, SBT launched a well-structured Mental Health Programme (MHP) in February 2003. It started with a core group of four members, headed by Dr. Amit Sen, (MD - Psychiatry, MRC Psych, London; Specialist, Training in Child & Adolescent Psychiatry, UK). Over time, the team extended further and at present, comprises an able and qualified group of eight counsellors and two special educators.
Vision
The Mental Health Programme was started with a vision to promote and enhance positive mental health in the children/adolescents of Salaam Baalak Trust.
Objectives
Early identification and management of mental health/behavioural problems in children and adolescents
To increase awareness about mental health issues in staff as well as children using both individual and group work
Preventive work with children to reduce risk-taking behaviour
Create a more sustainable environment for children with special needs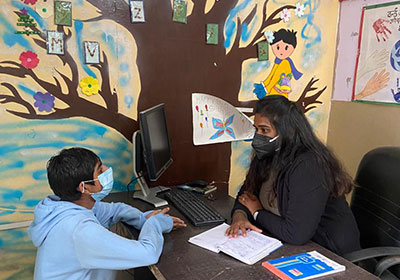 Services Under MHP
Referral Work
Psychosocial Support
Life Skill Education
Group Sessions
Career Counselling
Capacity Building Workshops/Sessions
Special Education
Child Development Unit (CDU)
Community Service