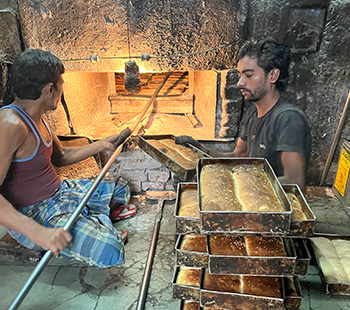 Dilli 6 - Old Delhi Food Walk
The Salaam City Food Walk, Old Delhi edition, is an English-guided tour of almost three hours, conducted by our former street children and alumni of Salaam Baalak Trust Delhi. Our team members are fully trained local tour guides who aspire to work on their communication and soft skills through this programme. The Salaam City Food Walk is an extended version of the City Walk programme through which you will explore not just food but also see the connection of street life through the lens of our Guide.
The Old Delhi Food Walk is about the exploration of delicacies/culinary and the rich history of Old Delhi. The Food Walk also explores the street life of Old Delhi, stories of people, and how children at risk in Old Delhi are further provided support through the Jama Masjid Contact Point - one of SBT's daycare centres. Through the Walk, both food and street life are highlighted.
Come, let's explore Dilli 6 and empower our Guides.
For more details, call or WhatsApp on 8373923266.