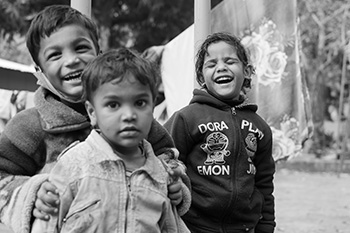 Background
In the 1980s, the making of Mira Nair's award-winning, 'Salaam Bombay', revealed the dark underbelly of Mumbai's streets, where several childhoods were at stake. A combination of socio-economic exigencies, political circumstances and parents' struggle for survival created a large population of children at risk, living and working on the streets of India.
Our Status
Salaam Baalak Trust Delhi is a not-for-profit and non-governmental organisation, based in Delhi, India; registered under the Indian Registration Act (1908). The Trust was established in December 1988 and provides support services for street and working children in the National Capital Region.
35 years ago, we discovered the world of street children within the harsh, raw, underbelly of Delhi. And yet, it was a life these children had chosen in preference to home and family - which had obviously become entirely intolerable. There is so much missing from the lives of these children - food, security, health, education, and love. We urged ourselves as these resources are the birthright of all children as well as basic requirements - a secure space to sleep, play, and dream.
Our Meaning
Salaam Baalak Trust Delhi translates literally to a Trust that 'salutes a child'. Saluting the indomitable spirit of street children without any discrimination based on gender, religion, caste, colour, or nationality, lies at the heart of our work. Girls and boys, under the age of 18 years, living and working on the streets are welcomed at our centres. We 'salute' their resolve to live a life of dignity by providing them with care and love, along with health, nutrition, education, and vocational training facilities to fulfil their dreams.