How to help us > Volunteers
Volunteers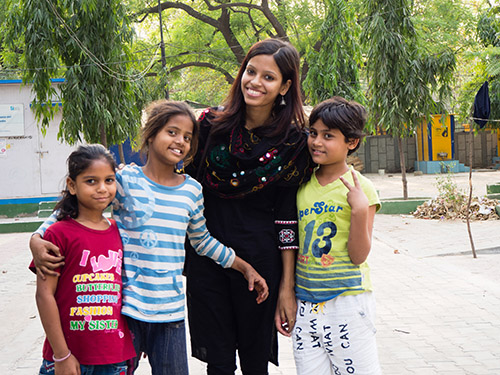 Volunteers across the globe give their time, talent and support to teach a skill, participate in various activities, or share the work load of our staff. Over the years, volunteering and internship have evolved into a structured programme at Salaam Baalak Trust. Volunteers need to commit to a minimum of four weeks, so as to achieve continuity and tangible outcomes. The programme begins with an induction of the volunteers to Salaam Baalak Trust programs and services, followed by matching the profile (skills) of the volunteer with the current needs of the organization, to commence the volunteering period. Volunteer activities are concurrently assessed, and a final evaluation marks the closure of a volunteer's work. This well-planned strategy makes volunteering a productive exercise for the volunteers and organization rather than a mere series of sporadic efforts. Salaam Baalak Trust attaches value and significance to a volunteer's engagement with various facets of the organization, such as teaching English, training tour guides with communicative skills, marketing the City Walk, documentation, teaching school subjects, non-formal education, computers, theatre activities and counselling, among others. The only requisites from the volunteer are dedication and a commitment to work for the cause of street children. Salaam Baalak Trust's volunteer and internship programme has had positive results, wherein many volunteers and interns invariably extend their association with Salaam Baalak Trust or become Salaam Baalak Trust ambassadors and raise funds after returning to their home countries.
For any queries, please feel free to write to the Volunteer Coordinator at volunteer@salaambaalaktrust.org
Why Volunteer?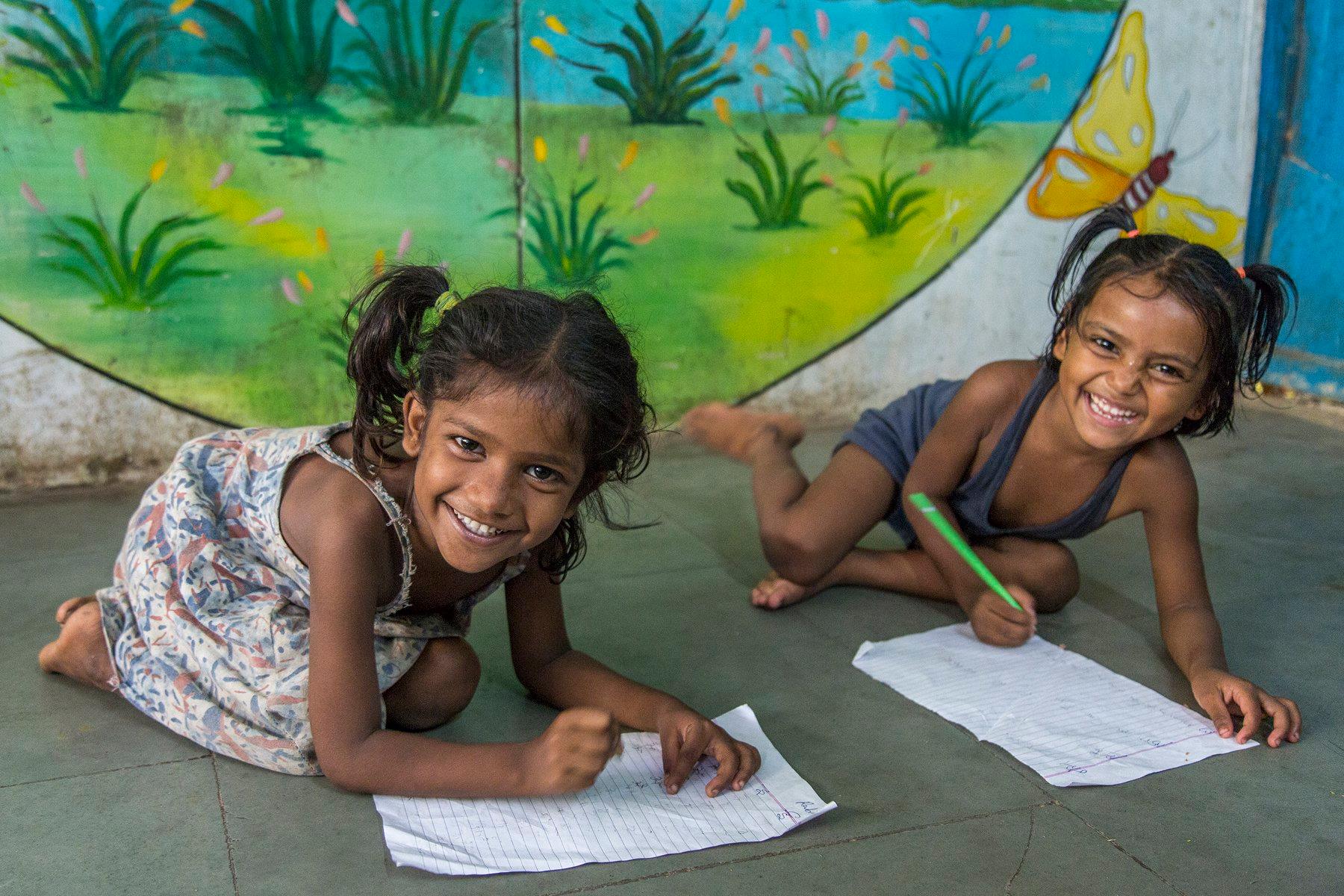 Volunteering at Salaam Baalak Trust can be a life-changing experience. Our volunteers come from all over the world and have contributed in creative ways to impact the lives of the children we work with, from teaching English to starting Hip-Hop classes with a group of our boys.
Here, at Salaam Baalak Trust, we appreciate that the diverse backgrounds and perspectives of volunteers can be of enormous benefit to our children and our staff. What's more, we know that as a volunteer here, you will learn a lot too - not only about yourself, but also about the Indian culture and the people and issues that we work with every day.
So if you want to make a difference in the lives of children that need it most, please continue reading and contact us with any questions.
Profile of an ideal SBT volunteer
A volunteer at SBT should be someone who is:
Interested in working with children and inspired by their spirit of survival.
Creative and innovative, coming up with unique solutions on-the-spot.
Generous and has a desire to give - not only time but thoughts, talents and skills.
Flexible and independent, adapting to new environments easily and working within obvious resource constraints.
Hard-working, and follows ideas through to implementation.
Volunteering Opportunities
Life Skills Education & Non-Formal Education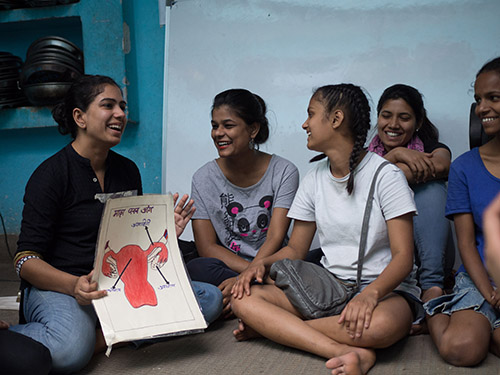 One of the types of education provided by SBT is non-formal education (NFE). NFE not only deals with everyday subjects like maths, reading and writing, but also emphasizes skills like cooperation, teamwork, sharing, time management, self- awareness, and creative thinking to name but a few.
Children under the ambit of SBT are encouraged to work with innovative ideas so that they develop interest and curiosity to learn more.
Creative Expression, Sports, and Talent Development
SBT is full of aspiring actors, artists, sports-stars, dancers, and singers! Activities in these areas offer children alternative ways of expressing themselves and are of great value to the organization. Like non-formal education, these activities are also another way of learning for the children.
Computers and Multimedia
Our children and our staff are always keen to improve their skills in computing. We have at least three computer labs available at SBT, one of which has internet access. Volunteers are needed to teach a range of computing concepts, from the basics of creating a folder to more complex things like Microsoft Office tutoring.
Documentation, Marketing, & Communication
Sometimes people want to volunteer their time to our organization but are not comfortable teaching in a classroom. Volunteers also tend to think that teaching is the only way they can have a positive effect on our children.
Many of our programs need additional support in documenting their work in an effective, user-friendly way. In supporting this, individual case-studies on children are needed and databases need to be created and upgraded in order to store all of this information.
Formal Education Tutoring
Many of our children partake in formal education in institutions outside of SBT. These children often need help in various subjects such as English, maths, science, Hindi etc. Volunteers are always welcome in all of these areas, not just English.
Healthcare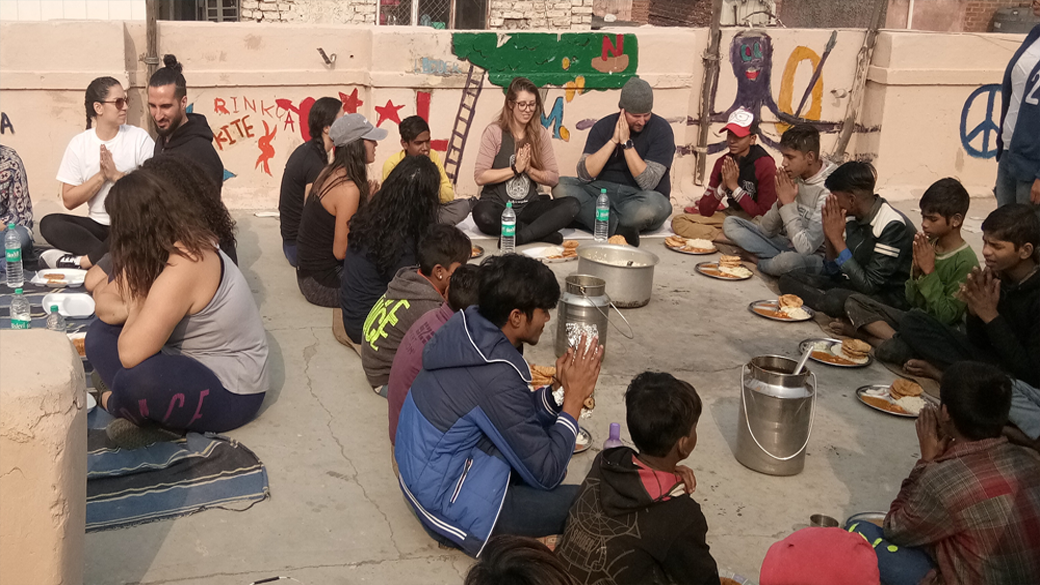 The health of the children that we work with is one of our primary concerns here at Salaam Baalak Trust. We have an on-site doctor at our GRP contact point near the railway station, as well as having doctors regularly visiting all shelter homes and contact points and performing check-ups on the children.
Volunteers with medical expertise (students or qualified) are always welcome to help with check-ups, as well as with record-keeping, inventory maintenance, and the training of medical staff.
Volunteer Application
Fill up the Volunteer Application
Request for the Volunteers:
Come with an attitude full of acceptance, respect the dignity for your target group and shed all your preconceived notions.
Try to act as a medium between the staff and the children and not as a resource person.
For any feedback or any problem, please refer to the volunteer coordinator.
Do bring some authentication for personal identity and authorization.
Volunteers are required to work with the organization only during office working hours (10 am to 5pm).
You are expected to be sensitive to the Gender and Social Roles - In Indian culture it is very rare for the boys to have much exposure with girls of the same age or older, especially western women. You are advised to be very aware of this issue, especially with the older boys.
Furthermore you are requested to dress appropriately, in accordance with the Indian culture.
Volunteers should not give gifts or provide special treatment to any of the children. This can give rise to resentment or other such problems amongst their peers.
We do not allow/encourage the children to meet outside the organization unless required for organizational purposes. If at all required, permission is to be sought from the centre coordinator.
Do not create high-brow expectations within the children; let them find their own dreams and aspirations.
You are advised not to develop any sort of personal relationship with the staff. If you do happen to have any such relationship with any staff member, the organization will not be responsible for any mishaps. And if the relationship affects the dignity and reputation of the organization, the volunteer would be dropped from the agreement and, if necessary, action would be taken against the staff member as well.
Volunteers should not be involved with any activities that demean the child's integrity and affect them emotionally, mentally or psychologically.
The organization is not responsible for any activities of the volunteers beyond the organization and after office hours.
If the volunteers are found being involved in any criminal/inappropriate activity, they will be handed over to the law enforcement agency.
Any donation in cash must be handed over to the Head Office through the help of Volunteer Coordinator and should not be given to any centers individually.
If the volunteers want to bring their friends for a visit to the Trust, they should do so through our City Walk and via the centre directly. If at all it is necessary, contact the Coordinator at the same centre.
Testimonials From Across The Globe
"These 3 months of volunteering with Salaam Baalak Trust were a wonderful experience. I realized that working with street children is a real challenge and a big social problem in India. Thanks to the children and the staff, this experience allowed me to understand and adapt myself to a new way of work organization and to a new culture, even if, sometimes, communication can be difficult because of the language barrier. After this experience at Salaam Baalak Trust, I am more than sure that I want to continue my studies to be able to work for this cause all around the world."
Laura, France
"This programme gave me the best experience of my life. Working with the boys and teaching them new things was so rewarding. Their stories and personalities are amazing and I hope they go far in life. Salaam Balaak is so wonderful for giving these boys a great life. I love them and will miss them very much. hope I can see them again"
Maddie, USA
"I feel very privileged to have been a volunteer with Salaam Baalak Trust. There are few experiences in life that are so profound, with a lasting impact. I had the immense pleasure of teaching children at Contact Points on a daily basis for nearly a year. What took me by surprise was that many of these children actually loved learning! The first week I set up the classes was a bit of a struggle and consisted of me going to the railway station to ask/beg these children to come and learn with me. It therefore astounded me when a week later, my students were there before me, ready to learn with pencils and books in hand. Their generosity and unconditional love are unparalleled and humbling."
Ronita Nath, Canada