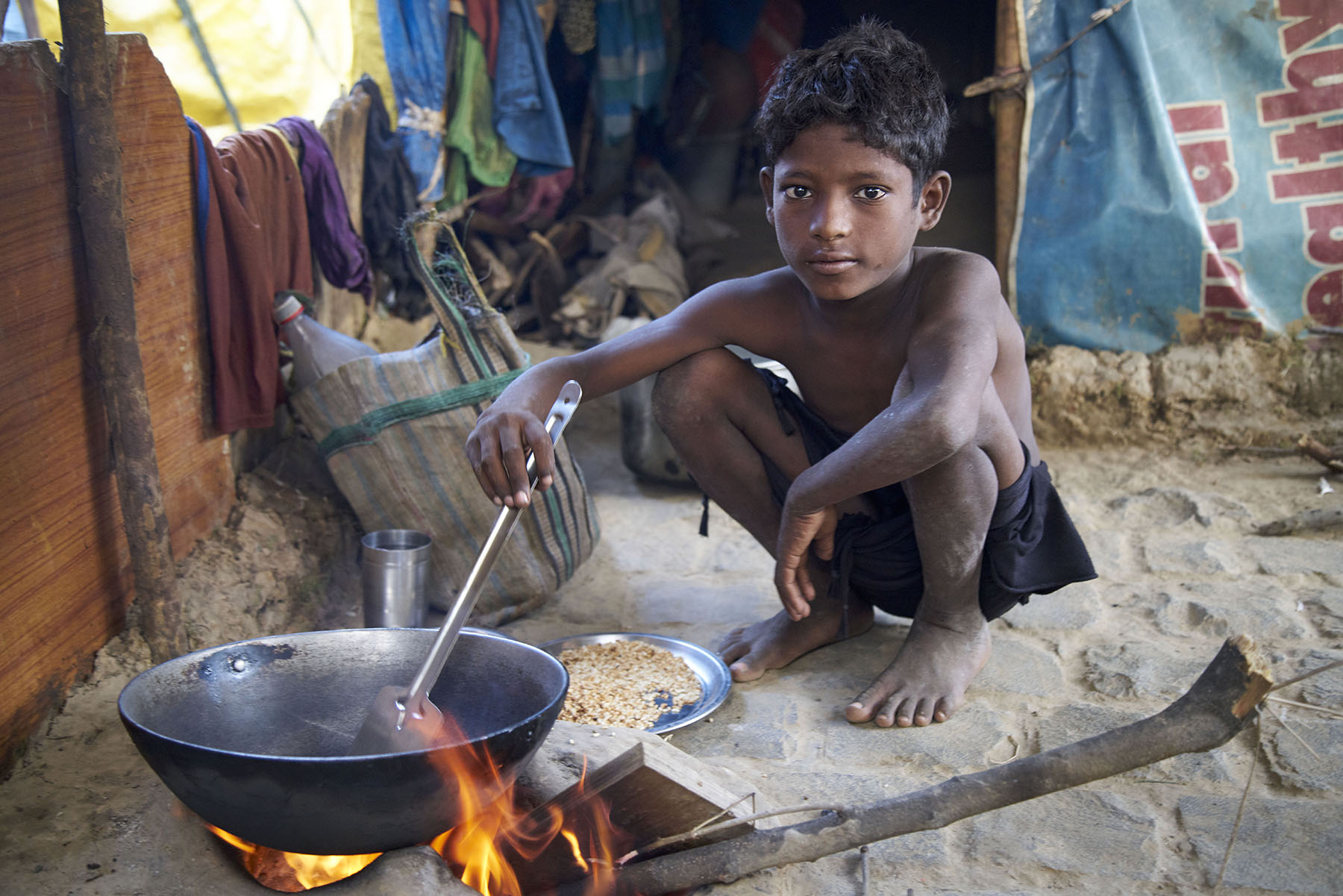 Street children live in extremely vulnerable environments. Their daily life is full of unplanned circumstances and a lot of struggle. They have to learn to fend for themselves and hustle daily to make ends meet somehow, that too, without any adult supervision. The typical method that is followed to live such a life is to take one day at a time and function according to a particular day's battles.
When it comes to financial support, street and working children can be found working odd jobs that involve extremely low-paid work like selling merchandise (cheap goods) or chores like shining shoes etc. Many children can also be found working at restaurants (dhabas on highways etc) or smaller shops to have an inflow of basic cash. These types of jobs are not very reliable and that is why children can be found hopping from one form of employment to another.
Unfortunately, many children on the streets end up joining gangs and engage in criminal activities. Typically, it starts with pickpocketing etc and soon aggravates into selling drugs, prostitution, and other types of violent activities. The need for survival is the main driving force that blurs the line of morality and continues to pull them away from an honest living.
Health and nutrition is another area where street children suffer. Medical support is integral for children during their formative years. There is a major lack of resources that they must be able to access when they fall ill or even go through mental health issues. Unfortunately, for many people, mental health concerning street children is a lesser-known concept but it needs to be given more importance. Spreading awareness regarding the need for counselling etc, especially for children living in harsh and extreme conditions, is required urgently.
Salaam Baalak Trust Delhi, a well-known NGO, ensures that several street children are rescued and rehabilitated; in many cases, they are reunited with their families as well. You can donate for the education of children, and also ensure that they are provided with a safe shelter, healthcare facilities, regular counselling, vocational training etc. So wait no more and join hands with SBT to make a real difference in the lives of street children. Donate to SBT now!