What we do > Mental Health
Mental Health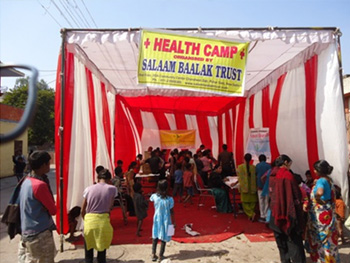 Delhi as a living space is a zone where a child's life is dominated by fear, anxiety, and anger. Exposed to the violence of the streets, these young children create a state of mind where everything external is threatening. Entering a residential centre brings a plethora of new challenges - a new environment, alien surroundings, new people, different lifestyle, and an irresistible temptation of returning to the same street life. To ensure that the purpose of bringing a child into a safe, child-friendly space is not defeated - in 2003, SBT introduced a formal and full-fledged, Mental Health Programme (MHP) under the guidance of Dr, Amit Sen.

The MHP team consists of able and qualified counsellors who strive to build rapport with children and address their psychological needs. A referral system is in place through which children facing emotional and psychological difficulties can be referred to the counselor by staff members, including coordinator and teachers. This is followed by comprehensive clinical and psychological assessments of the referred children. In cases of serious issues such as the effects of trauma or depression, specialised therapies are employed to help children deal with these problems. Some of the therapies used by the MHP include cognitive behaviour therapy, art-based therapy, play therapy and group therapy. Apart from the referred special cases, from the first contact, the counselor conducts regular sessions with each child. Life Skill Education sessions are also conducted at periodic intervals with all children in SBT. Children are empowered to review and understand their coping strategies. The MHP team works in close synchronization with other staff members. In this teamwork, great care is taken to keep the principle of confidentiality and components of child rights intact.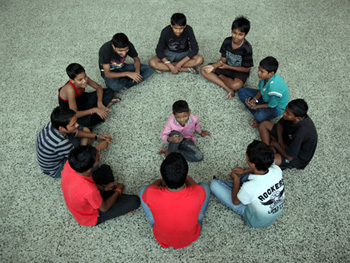 Children themselves can approach their counsellor Didi or Bhaiya when they feel the need to. The counsellors play varied roles - a close confidante with whom the children share their most intimate thoughts, a sounding board with which the children can release all their frustration and anger, a friend with whom they share their jokes, stories, joys and dreams. Most importantly, the counsellor's room is a space where each child goes to talk without the fear of being judged or disrespected.

To bridge the psychological and educational needs of vulnerable children special education has been introduced. Apart from education in specialised schools, the children are also provided additional support by a caregiver and teachers.