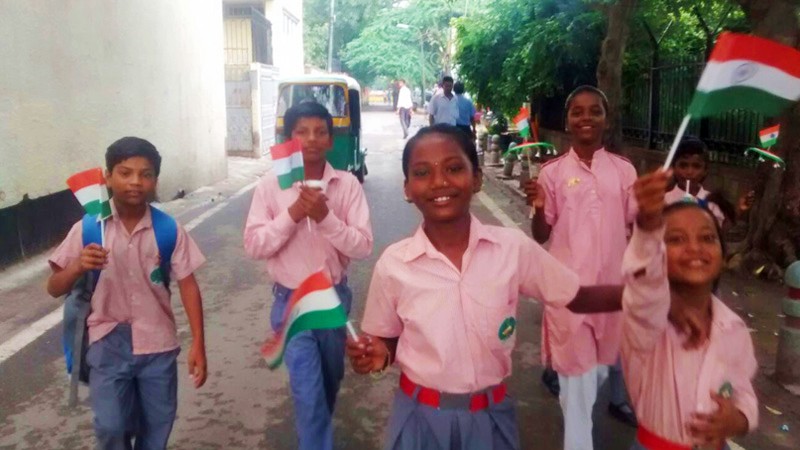 Street children are a reality and their existence is a direct reflection on any country's true development. There are millions of children living without adult supervision or support of any kind. Be it monetary, mental or emotional, there are no responsible and caring adults around them to provide them with resources or tools that may help in leading a happy childhood.
Safety is also another area where street children face acute troubles. The streets are full of gangs, violence, extreme poverty, and zero accountability – these factors, when accumulated, create an extremely dangerous environment for any child. Many children are lured into joining gangs and are trained to eventually commit crimes, from petty jobs like pickpocketing to more elaborate and dangerous activities like prostitution, abduction, murder etc.
Children who live on the streets are deprived of their basic rights like quality education, safe shelter, regular and nutritious meals etc. Instead, they are surrounded by questionable characters on the streets who nudge them or worse, compel them, to lead a life without morality and function with suppressed emotions. This can be quite harmful to a child's psyche. Many children fall into such traps and start participating in self-serving plans, without any accountability or guilt. This deteriorating pattern only gets worse with time, and the crimes multiply into gruesome actions.
Such unsteady environments are not conducive for a healthy childhood. This is why Salaam Baalak Trust Delhi, a reputed non profit organization in India, rescues and restores street children with the respective families, or at SBT's Children's Homes. All children are extended medical facilities and engaged in extra-curricular activities like performing arts etc.
Independence Day, celebrated on the 15th of August, is an occasion that must be celebrated with much pride and fervour. Supporting NGO Salaam Baalak Trust Delhi to rescue street and working children from the shackles of street-life is a great way to commemorate the day. This year, you can celebrate the spirit of Independence Day by ensuring street children are protected and have equal opportunities like other children to build a promising future. Help Salaam Baalak Trust and donate for children's education right away!