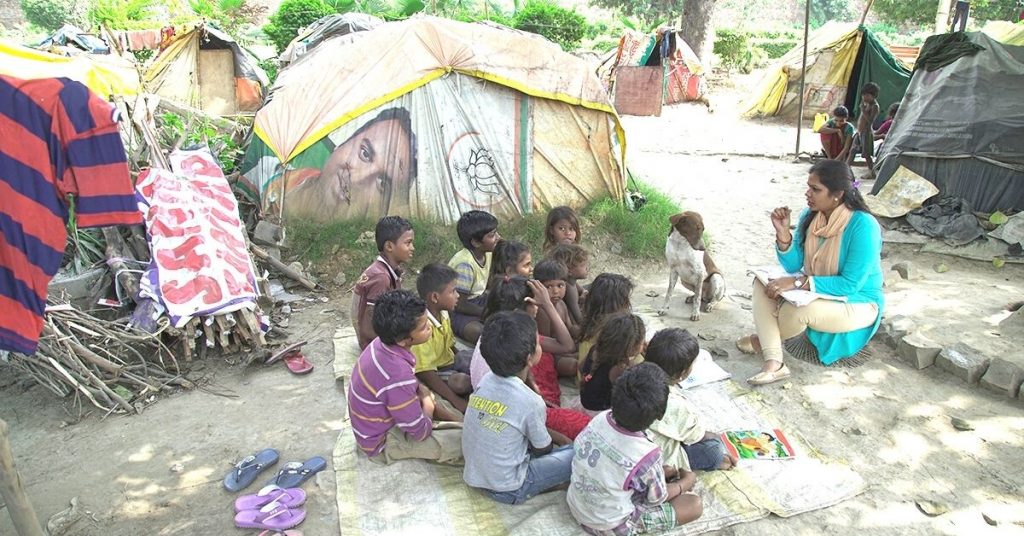 Street children found on the streets is a norm in India. Millions of children live on the streets, without any basic resources. This has become a sight that everyone has gotten used to which, unfortunately, does not make one cringe. But this could not be worse for society and India's development, besides the negative impact it has on the lives of those children. After all, the condition of the youth defines where the country is heading. Children without any guardians or support system to guide them through childhood, puberty and eventually adulthood are horrifying; these impressionable years much be acknowledged and worked upon with the respective child.
In the case of street children, most of them are runaways who were desperate to escape the situation at home – it could be due to poverty, abuse, exploitation, lack of love and care etc. The situation on the streets is no better of course but it is too late for the child to realise as they are already living on the streets by then. They have no money for basic utilities, no shelter for protection, and no access to meals or a group of people to depend on.
The reason why street children are considered as one of the most vulnerable groups in India (UNICEF) is that they are susceptible to all sorts of abuse – child labour, sexual abuse (prostitution, child trafficking etc), child marriage, illiteracy etc.
The health of underprivileged children also gets quite compromised as they do not have access to regular vaccinations, integral immunizations etc. They are also deprived of quality healthcare, especially mental health programs which are much needed as many street children fall into the traps of hard drugs, depression and other forms of self-harm. Many of them are unable to communicate with other people or exhibit social skills of any sort. Lack of mental health programs for street children can prove to be more harmful, affect their personal growth and decrease their chances of having a safe and supportive community.
You can donate to children's education​ and support Salaam Baalak Trust, a reputed non-profit organisation in India that has empowered thousands of street children. Donate now!