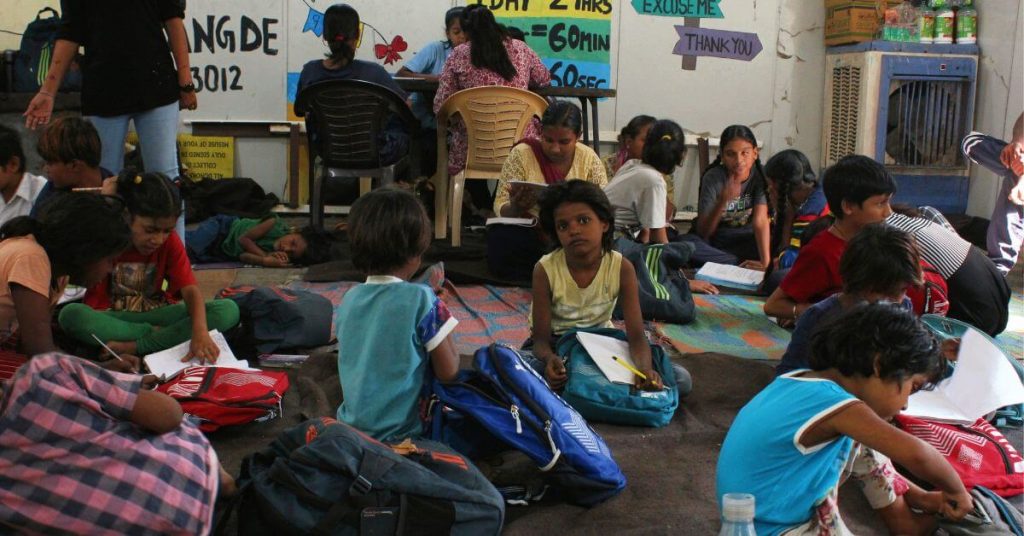 National Education Day is an occasion that commemorates the need for all children to be educated. Unfortunately, education for street children is still not a reality in most parts of India. The number of children living on the streets and working hard to survive has been steadily rising. Education is not even on their radar amidst the struggle to make ends meet.
Innumerable underprivileged children wind up on the streets for a variety of reasons. Many of them travel to Delhi from their impoverished backgrounds in search of chances and a better life. Some run away from their homes due to abusive and careless guardians, while others have been reported to be cut off from their relatives and are unable to contact them again. The suffering of these children as they struggle on the unpredictable streets of India is a wake-up call for the entire nation.
Presently, children can be seen doing varied random activities on the streets, be it selling knick-knacks at traffic signals, begging, picking up trash, or worse, engaging in illegal activities. This is not the life fit for anyone – definitely not for children.
A Tough Life
The problems that Delhi's street children face are numerous. Children not only endure a rough life that is frequently dangerous and without shelter, but they also have to deal with violence and brutality. Adults abuse young children, compel them to work, beg, and commit crimes. They are also verbally, physically, and emotionally abused. There have been reports of abuse and violence against more than half of the population of street children, and so much of it still goes unreported. The majority of children lack ID cards or other documents that would allow them to participate in government programmes that supply essentials to minors. The world's greatest concentration of street children is thought to be in India.
Protection and Rehabilitation
Numerous NGOs have been extending support in many forms to support street children. One such NGO that has dedicated years of effort to the well-being of India's street children is Salaam Baalak Trust. SBT offers food, clothing, healthcare, education, and most importantly, love and care. This National Education Day, donate for children's education to help give them a promising future, one that enables them to pursue their dreams and eventually have a job to pay their bills. Let's give a better life to them!