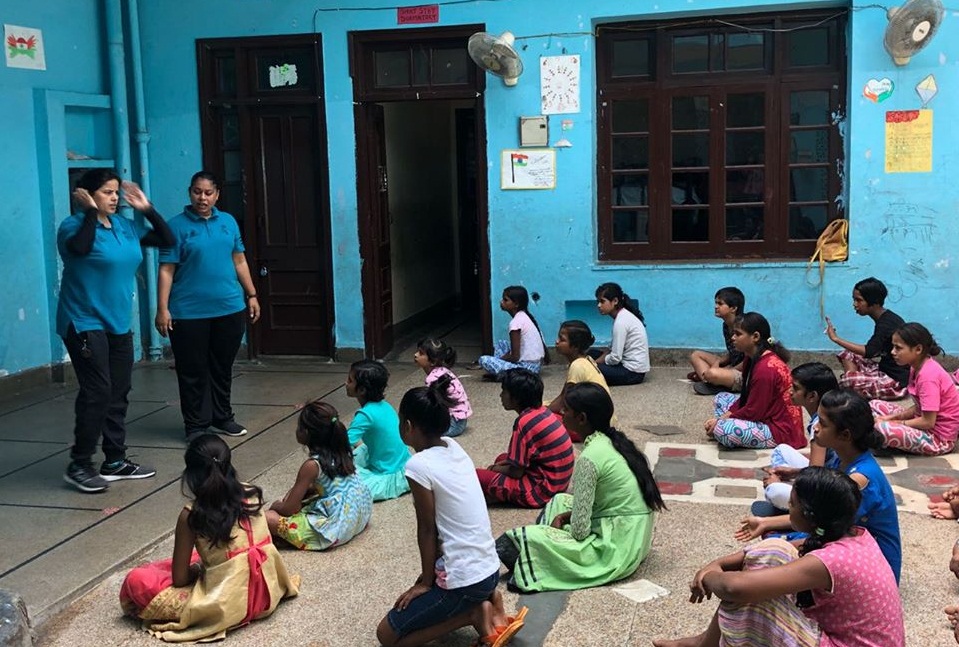 The world is currently facing a tough time due to the outbreak of COVID-19, also known as 'coronavirus'. There is a lockdown in most countries and people are required to stay indoors and keep all physical contacts to a bare minimum. The pandemic has compelled the governments of most countries to urge people to follow these rules for their well-being and take preventive measures to reduce the spread of the virus. Several people have been digitally sharing their experiences regarding staying indoors, including India where the government recently implemented a 21-day lockdown across the nation.
Children, in particular, have been quite affected by the disruption in their everyday schedule and the changing environment. Especially at that age, most children are quite aware that there is an undercurrent of discomfort among the adults and a change in their overall lifestyle. The schools are also closed and children are not allowed to go out to play or engage with their friends and classmates. This has surely left them with a lot of free time at home and making a lot of children feel restless and anxious. The parents must address these issues head-on instead of tip-toeing around the situation. Children must be updated about why there is a sudden regulation in the house, obviously according to the age and understanding of the respective child.
The important thing to remember for parents is to make the most of this time and carry out productive activities in the house to keep a check on the adrenaline levels of the children. Read on to know about some ways to bring down the stress levels at home and help children during these unforeseen times.
Plan a Schedule
Children naturally feel more at ease when there is a schedule in place as it keeps them busy and tackles with any boredom that might creep in during a lockdown. A daily routine for learning, playtime, DIY activities, reading hour and quizzes etc shall make for a wholesome day.
Emotionally Strong
Children are quite receptive to their surroundings. That is why it is important to balance their emotional levels by spreading more positive and healthy energies in the house. Spending quality family time and reconnecting with relatives online, and ensuring the grandparents are connected with the child, be it at home or digitally, is a great way to keep up their spirits. 
There are several underprivileged children on the streets who are getting affected the most as they continue to be deprived of basic resources like food, clothing and shelter. Salaam Baalak Trust, a non profit organization in New Delhi works towards providing a safe shelter, healthy meals, and quality education. Especially during the pandemic, SBT is helping families receive medical care via its community program team and Childline team. Sanitisation kits and food is also being distributed among several disadvantaged communities across Delhi. SBT continues its work of rescuing street children and providing tools for their rehabilitation. You can also donate to the education of children and help children lead better lives.