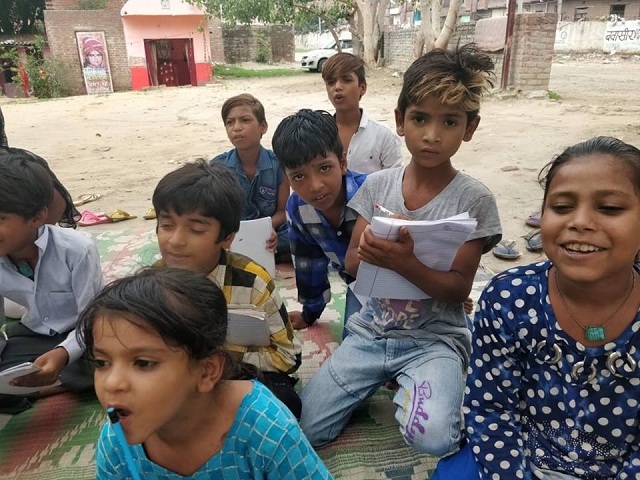 There are millions of street children in India – unfortunately, the number has only spiked in the last decade. There are many reasons why children become runaways, hawkers, thieves, work odd jobs, or do absolutely nothing in life – nothing productive anyway.
Most street children spend their lives on the streets of big market areas amid all of the hustle-bustle, or throw away their nights and days on railway stations. A lot many homeless children can also be found loitering or begging on the steps of places of worship (mosques, temples, Gurudwaras etc) or making themselves invisible in busy areas of bus depots or abandoned areas under bridges, behind massive parking lots etc. The life of a child living on the street is one full of dread. Unspeakable living conditions, minimal nutrition, and barely able to keep themselves safe (mentally, physical or emotionally) is what a young child goes through on a daily basis. To understand the situation better, it is integral to know the types that are included under the term 'street child'.
There are mainly three broad categories:
Children that live with their families on the street – These children are more commonly under the category of 'working children' as well, often as added help to their families to meet the minimum needs of the family.
Children that have remote interaction with their families – They usually live on their own (could also be part of other groups of street children). Their economic survival is usually negligible.
Children that have absolutely no connection with their families – These children are usually runaways or orphans, and are more vulnerable to abuse and extremely inhuman living conditions.
There are several reasons as to why street children live in such life-threatening conditions – one of the main being poverty, abuse, lack of adult guidance, lack of education etc, thus making the rescue of abandoned children even more integral and urgent.
Salaam Baalak Trust came into existence to help street and working children restore their lives and lead respectable, safe and happy lives ahead. The non profit organisation has been dedicated towards helping disadvantaged children lead purposeful lives, where they are included into the society with open arms, devoid of judgement or malice.
SBT has been running several programs that include the rescue of street children, and successfully reuniting them with their families in many cases. If you don't want to turn a blind eye any further, and want to ensure that no more children roam aimlessly and anxiously on the streets of our country, reach out to Salaam Baalak Trust at https://www.salaambaalaktrust.com/ and join their efforts.