Success Stories
Success Stories
Click on one of the name on this tree and you will discover our stories.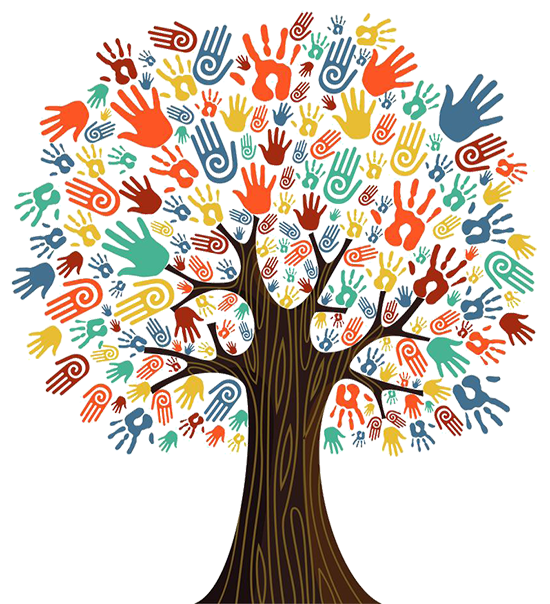 Pawan, the puppeteer Pooja, the social worker Amit, the engineer Shivalik, the martial art champion Pankaj, the actor Shameem, the puppeteer Archana, the beautician Salim, the actor Haran, the photographer Vicky, the photographer Sanjay, the photographer Avinash, the dancer Shamshul, the puppeteer Sonia, the designer Iqbal, the city walkers Sunil, the professional
Pawan, the puppeteer
Pawan hails from Yabtmal village in Maharashtra. His father was in the army and his mother died when he was mere toddler. His father re-married and Pawan's step mother turned out to be a cruel lady. She used to beat the children mercilessly. One day, she hit Pawan so badly that it damaged one of his eyes. This daily torture became too much to bear, and the six year old boy ran away from home.

Pawan boarded a train and reached Delhi. For the next five years, he survived doing odd-jobs, such as helper in a hospital canteen, dishwasher at a dhaba, domestic help etc. However, in this period, he fell critically ill and was hospitalised. The hospital authorities informed SBT. The team from SBT counselled Pawan and brought him to the centre. As he was able to catch up well in school, Pawan was given the opportunity to study along with other SBT children in a boarding school in Gurgaon. Simultaneously, the young boy also started training in photography and puppetry. "initially I dreamt of being a famous photographer, and against the sound counsel of my seniors at SBT, I kept at it like bull... that was the worst period of my life...I shall never hit such a low again!" With guidance from SBT team and Dadi Padumjee, Pawan regained his focus and found his feet again.

Pawan started working with Dadi Pudamjee. With hard work and sincerity, Pawan became the manager at Ishara Puppet Theatre Trust. Pawan has come a long way from the dejected boy who tried to take his own life to being a confident charming young man, who has promised himself never to harm or cheat anyone. As a part of Kat Katha and Ishara, Pawan has travelled the globe widely. He went home after a period of 15 yrs, and now supports his family. Infact Pawan takes great pride in being able to get one of sisters married and settled. He too has managed to buy a plot of land in Uttar Pradesh and dreams of building a house to "live with the girl of my dream, whom I am is yet to find" adds Pawan abashedly.


Pooja, the social worker
Pooja comes from a place where girl child doesn't have the right to education. She is originally from a village in Bhutan. It was a backward area where customs like barter system, child marriage prevailed. She wanted to study like other boys in the village. Her mother supported her will to study and brought her to Delhi at her aunt's place with a trust that she would help her daughter to study. However, for a period of two years, Pooja was sexually abused and made to work in brick kilns. One night, she sought courage and ran away from that place and came to a temple. A woman guided her to the police station and with the help of police she came to Aarushi shelter home, SBT.

Finally, Pooja was doing what she wanted to do - study. She studied at Saraswati Public school till 8th standard. After that she continued her education from NIOS. After turning 18, she rented a room of her own and started to work. She worked at Pizza Hut for some time where she faced problems with the manager. She frequently switched jobs from working at a sewing centre to working in a Jeans factory. She faced all sorts of challenges in these jobs till she finally decided to come back to SBT. SBT came to her restore once again. Pooja worked with SBT at Saket for a year, then ODRS contact point for 3 years and presently she is working as a social worker at Khirki centre of SBT.
Pramod came to SBT at the tender of eight years, with 80% burns, due abuse by his employers. After recovery, Pramod started going to school, and has now completed his graduation. He is the Centre Coordinator for the GRP contact point and strives relentlessly to ensure that children living in the vicinity of New Delhi Railway Station are protected and cared for.
Santosh has chosen to work with SBT itself and is one of our best ambassadors as the Centre Coordinator of the Hanuman Mandir contact point.
Shravan was 14 years when he came to SBT. His family was traced and Shravan was restored back to the family. However, due to the boy's keen interest in studying, SBT supported his education. Currently, he works as the social worker at DMRC Children Home.
Arif, Amarjeet, Resham, and Rajendar also works in SBT.
Ramesh trained in designing Jute products and now exports his product to various countries. He also supports a small group of street children through NGO 'LakshyaBadhteKadam'.
Vinod learned book binding from AourobindoAsgram.after two years he taught children of the Ashram. Gradually he joined as an apprentice at Jyoti art works, Deoligaon.
Durgesh placed at the office of perspective films where he worked as an office assistant. Now he is working with SBT for the last 15 years.
Amit, the engineer
Amit has a family in West Bengal. He was born in a family where education was not considered to be important. Amit's father wanted him to join their family business at a young age of 12 years. However, Amit had different plans, he wanted to study and make a career. He ran away from home in search of a place where he could do what he wanted - study. He came to Delhi in 2001. He never thought that life would be so difficult here in Delhi. Education became secondary to food and shelter. He worked at a tea stall for some time before he came to SBT's contact point at Hanuman Mandir.

He came in contact with one of SBT's team, who brought him to AAasra shelter home. Seeing his motivation to study, he was admitted to a Government school in 8th standard. He completed Class X with 86% marks and Class XII with 70% in science majors. SBT saw the eagerness in this child to study further. He wanted to go for engineering, and with his hard work he did his B. Tech. from a reputed institution in Chennai. Presently, he is working as an electrical engineer with Hero Motocop project at James Lang Lasalle which is an international company. He is planning to do M.Tech and PhD in future.

Amit feels that "Agar SBT na hota to street pe hi hota(If it hadn't been for SBT i would still be on the streets)".
Vijay Manjunathis is currently completing his engineering course from Veltech University, Chennai.
Shivalik, the martial art champion
Hailing from a poor family in Madhya Pradesh, Shivalik had to start working at the tender age of five.

He started out as a domestic help and at the age of eight, Shivalik was working in a fruit shop in Allahabad. One day, he was beaten up so badly by his co-workers that the child fled in fear. He boarded a train and reached Delhi. Shivalik had heard that one of his uncles used to work in Delhi. "Kai dino tak mey unko khojta raha, logo se poonchta ki -kya aap mere chacha ko jante hai? Baad mey akal aayi ki itne bade sheher mey unko doondna mushkil hai! (I spent many days searching for my uncle, i used keep asking people if they knew him...however, i soon realised the futility of looking for him in this huge city!)", says Shivalik.

Shivalik begrudgingly accepted that his future was over. The dejected little boy started to live in the vicinity of the railway station. Rag picking, odd jobs at various tea stalls, and fights with other boys constituted his life. .. till one day when he was caught pick pocketing by the Railway Police and encountered the SBT team at GRP Contact point. "I didn't want any other life, but the thought of free food and television was too enticing!!!!" says Shivalik with a mischievous twinkle in his eye.

Shivalik picked up the lost threads of education fast and was admitted into school in Class VII. In school, he had his first chance to try Karate. "It was like love at first sight!!" beams Shivalik. With support from SBT, he trained and excelled in martial arts. "SBT mey aksar different competitions hote the...mujhe drawing cometetion mey pehli baar prize mila, itna achcha laga ki meine than li ki mujhe bahut sare prizes jitney hai (there used to be various competitions in SBT. I received my first prize in a drawing competeion...I liked being appreciated so much thatI decided that I wanted many prizes)!!" says Shivalik.True to his ambition; Shivalik has been able to compete at the national and international forums.

After rehabilitation, Shivalik worked as a waiter at a five star hotel till he completed his training and got a job as a Karate teacher in a school. Now a happily married man, Shivalik teaches in seven schools, and strives to impart the values of discipline, integrity, and non-judgement, which he learnt at SBT, in his students.
Sudhir is a black belt in karate and trains the children in SBT. Recently two girls, trained by Sudhir, received gold and silver medals at a State-level competition.
Prince is training in wrestling and aims to carve his niche in this arena.
Pankaj, the actor
Pankaj lived with his mother, father, an elder brother and two younger sisters. They lived in a rented house and his father was an alcoholic. They were managing somehow till the situation got worse; his father used to abuse and became violent with his mother after drinking. She separated from him and went back to her home, taking the two daughters with her. Pankaj's elder brother ran away from home. Thus, Pankaj was the only one living with the father.

Pankaj's father had taken loans which he was not able to repay, the loan givers were searching for them all over. Both of them decided to run away to Ferozabad. His father made Pankaj work at a Dhaba at a young age of 7 years, where he used to verbally and physically abused regularly. After almost a year, his father took him to work at a factory where they used to cut bangles. He worked there for some time then again came to a dhaba. One day Pankaj's elder brother and mother came to meet him at the dhaba. They told him that his elder brother was staying at an organization called SBT where they get to study. They convinced Pankaj to go with them but he was too attached to his father to leave him and go. So he refused. But his mother and brother came again and convinced the young boy.

At SBT, Pankaj was introduced to studies and other activities. He was 8 years old and was good in studies. Mrs. Praveen Nair appreciated him and he got promoted to Class III directly from Class I. This happiness was not for long. Pankaj's mother and father came to take them back home. His elder brother refused to go but Pankaj accepted to go on a condition that they would let him study. However that did not happen. His father started drinking again. He abused him and put him to work at the factory. Pankaj wanted to study. He started questioning his father about his right to study but his father did not listen anything. After three years of emotional turmoil, Pankaj again ran away and came back to SBT's AAasra. He completed his high school at SBT. Apart from studies, he was really interested in theatre. He gave an audition for "Jasoos Vijay" a detective serial and got selected. With the money, Pankaj managed to finance his father's operation and sister's marriage.

Another turning point in his life came when the theatre teacher at Salaam Baalak, Kapil moved from SBT. He handed over all the theatre work to him. Since then he has been working as the theatre teacher at SBT. Along with this, he worked with other partners of SBT like Chelsea. He again got a wonderful opportunity to work with KIT Power media for making short movies. He worked there for around three years. In 2008 he worked at Astad Debu's productions like 'breaking barriers', 'Interpreting Tagore' and others. He had travelled all over India and the world.

One of the major breakthroughs for Pankaj was when he was selected to perform in the world's biggest theatre Kingdom Of Dreams (KOD) in play named "Jhumroo". It was a big moment as graduates from National school of drama performed at the stage with him and he was the youngest of them all. He gives credit to SBT for all the success he has got. He feels that his thinking would have been very limited and narrow if he was at his home. SBT gave him a chance to explore his talents and realize his area of interest. He would like to continue working for KOD and SBT in the long run and want to help other people in need. He wants to get his sisters married and wants to live in his own house, not rented.
Faizal acted in the Bollywood film 'Road- The movie' with AbhayDeol.
Noormani acted in the films 'T he Warrior' and 'Company'. He has worked on the script of the upcoming movie 'Sudra-the untouchable' in which he is action director too.
Harish is an actor, and acted an appreciable role in 'Bandit queen'.
Shiv Kumar Jha, Sanjay Srivastava worked at SBT center as a para social worker. Now Jha is settled at Mumbai as an actor and production assistant in Bollywood films and Sanjay Srivastava is working with an NGO in Delhi.
Saleem acted in the lead role in the film 'Little Terrorist'. The film was nominated for the Academy Awards as best short film in 2006. He is presently acting in Zangoora, the musical at the Kingdom of Dreams. He also tours with the Astad Deboo dance company.
Shameem, the puppeteer
A 11yr old boy used darkness as an ally to escape his school teacher's stick and the poverty at home. Little Shameem ran away from his home in Madhupur village in Jharkhand to come to the much fabled city - Delhi. But when he reached his destination, Shameem was petrified..... "I didn't expect Delhi to be so big, with so many people!". He asked people for his uncle, but Shameem's efforts were in vain. He spent a few days near the railway station, surviving on water, till he was befriended by a man who offered him a job. Shameem readily took it up but only to find himself in a village in Meerut district.

The job was nowhere near his dream job. Shameem worked as a labourer, looking after the cattle. His day would start with the crack of dawn, and was filled with wearisome work. The young boy used to beaten regularly. So finally after three years, when he had a small amount of money saved, Shameem and another boy, who used to work in the house, ran away. When they landed in Delhi, the two boys rejoiced at their freedom and the world of opportunities that lay before them. But unfortunately, Shameem's nightmare began again. His friend disappeared with the belongings; he was slapped by the TT and manhandled out of the railway premises.

A shocked and scared Shameem sat crying under a papal tree near New Delhi Railway Station. He caught the attention of SBT's social worker. At first, Shameem was very apprehensive about all the wonderful things this bhaiya was telling him about the SBT centre. The bhaiya was asking to go to the centre and have a warm meal. "Meine socha ki mere sath itna kuch bura hogaya hai...aur kya bura hoga. Chalo chance lete hai...(I thought to myself that nothing worse can happen to me. So lets take a chance)," says Shameem.

Shameem realised what the bhaiya had told him was true. This was a place where he could stay and build a future. He settled in like duck takes to water. Shameem started going to formal school. He also started taking training in theatre and puppetry. In time, Shameem's talent in sculpting became apparent to all. He was mentored by KS Radhakrishnan. Then one day Shameem watched a show at the Ishara Puppet Theatre Festival and fell in love with puppetry. He started to train under Dadi Pudamjee. By this time, Shameem has become an adult and was rehabilitated. He stayed in a room shared with three other boys. Training was tough, there were times when out of frustration, Shameem would throw the puppets away. In addition as Shameem recalls, "finances used to really tight then, i used to walk for kilometres to save money... but all the hard work has paid off".

Now Shameem has his own puppet company called 'Kuch Kuch Puppet Theatre'. He has held independent shows and worked with big names like Ishara Puppet Theatre Trust, UNESCO - Paris project, Miditech Company, US - project - Sesame Street and others. Six years ago, Shameem, with the help of SBT team, went back home. No one believed it was him, as his family has given him up as dead over the years. His father threw a Milan sharif (a thanksgiving party) for the village. Now Shameem is in regular touch with his family and supports his sibling's education. Shameem also got married this year to Neetu, his childhood sweetheart, who also happens to be a SBT girl.

"I have come a long way, from being an introvert to a confident young man. I have travelled and taken my art to countries such as Russia, USA, Canada, Swizterland, Australia, and Singapore. I have bought a plot of land in Faridabad and am building my own house. I want to continue working hard and make SBT proud of me", grins Shameem.


Kapil trained as a puppet maker with Dadi Pudamjee. Some of his puppets have been used in the' Spitting Image', produced by Hindustan Times, and also in video news magazine' Eye Witness'. He worked with SBT as a theatre director for 10 years. Now he is settled in Mumbai and works as a theatre director.
Kumari is working with 'Ishara Puppet Theater Trust' with Dadi Pudamji. She also works with Kat Katha and other puppet organisations in India and abroad. Kumari took a loan from SBT and has bought her own plot of land. She excitedly awaits the day when she will be able to build her own house.
Danish is a macramé artist. While pursuing his art, he works as a manager at the Volunteer's flat in New Delhi.
Archana, the beautician
"My name is Archana and I am 16 years old. I come from a small village near Kanpur city, in U.P. I lived with my mother and two younger brothers. My father had abandoned us and was living with another woman. When my mother married again, life became even more difficult - my step father didn't care for us, and became abusive. In 1999, when the situation became unbearable, I left my home and came to Delhi. Here, I starved, and wandered along the railway platform, until a passer-by brought me to the Railway police station. They sent me to the Salaam Baalak Trust, and I was taken into Arushi, the girl child shelter run by Salaam Baalak Trust. I was going through a bad phase and was very depressed. I did not want to talk or share anything with anybody. At Arushi, I got clothes to wear, ate proper meals and slept soundly, which was never possible in my home. The counselors at Arushi gave me a lot of love and care, which I was deprived of, and I was happy to be with other children of my age. Slowly I came out of my depression, and I was motivated to continue my education. I enrolled in the National Institute of Open Schooling, and I am now in grade ten. I am interested in dance and also go to play soccer. I have been selected to play under the umbrella of IYSA (India Youth Soccer Association). I aim to become a beautician, for which I will start my training classes once I am 17 years old. The staff of Salaam Baalak Trust has already spoken with VLCC, a well-known beauty care institute, for my training. I dream to establish a beauty parlor of my own one day."
Salim, the actor
Six years back, Salaam Baalak Trust volunteers discovered an eight-year child crying inconsolably. He has been separated from his parents in a Muhharam procession at Ajmerigate. It took us two years to find out his parents but the repatriation did not quite work. His parents at the fringes of subsistence were unable to provide for his education and his childhood fancies, not very expensive but definitely wild. As fate would have it the child came back at Apna Ghar. A keen fan of Hindi movies, Salim was a little different from all the child, calm and composed, diminutive but determined, fickle but fearless. He did not take long to show his intentions. A flamboyant actor, he was chosen by Ashwin Kumar from amongst thousands of boys to play lead protagonist in the Little Terrorist. The film won international acclaim. It won best film's awards at Montreal, Manhattan, Flanders and Tehran International Film Festivals. Little Terrorist went on to being nominated in the several categories in the Oscars, the mecca of films. All of 14 years, Salim has acted in 40 films and two television serials. A powerhouse of performing arts talents, Salim also likes drawing and painting and believes that his best is yet to come.
Haran, the photographer
In 1985, Haran was born at a small village Madan Mohan Pur (Chaubis Pargana) in West Bengal state, Haran was all of 11 years when he flee his home to escape miseries and destitution. Unable to support the family with his meager income Haran's father used to abuse him and goude him to earn for himself. After 7 months of combating harsh realities of life in the streets of Delhi destiny led him to salaam Baalak Trust. He was admitted to MCD primary school and later sent to Grace Mission Convent School at Gurgaon. Haran was studying in 8th class when he joined Apna Ghar. A photography workshop, which he attended in 2001, became a fateful event of his life. Camera captured his imagination. He set his vision high and devoted himself to photography. Learning the nuances from renowned professionals-- Amit Khullar and Gurvinder Osan, he was trained in photography for 3 years. In 2004, he had his 05 photographs displayed at Indian International Center. It got him an identity and encouraged him to do more. In 2005, he organized his solo exhibition with the support from the Royal Norwegian Embassy. Impressed by his talent and commitment the Times group recruited him as a professional photographer. Haran's joys knew no bounds when Mr. Tony and Cherrie Blair (UK Prime Minister) congratulated him for his achievements. Haran is preparing for his 12th std exams and also loves to share his time with his peers at Salaam Baalak Trust. For him it's a dream come true. Frame by frame.
Gautam and Archana were selected as a part of an international training workshop, after which she had the opportunity to exhibit her photos in Indonesia. While Archana is now is a happily married home-maker, Gautam works in a private firm.
Haran is a trained photographer whose very first exhibition itself fetched him an award by the Indian Photography Association. He went on to win a assignment by the World Photography Association. His work has been exhibited in museums and galleries across the world. Haran also has various commercial and advertising photography campaigns for Delhi Government his belt.
Rasil trained in photography and is now doing freelance work.
Anis has been selected for US scholarship for the course of fashion photography.
Ranjeet completed his multimedia editing course and is working with 'Kids Power Media' who create short films on social issues for communities at risk in Delhi.
Vijay Thapa completed his Cinematography course and doing freelance work with T.V. Channels.
Vicky, the photographer
Vicky is from Purulia, West Bengal. He lived with his parents and six siblings in penury. His father worked as a tailor who was struggling to make the ends meet. There were many occasions where Vicky felt choked for sleeping empty stomach, or not having enough clothes and books. He was enrolled in a school which did not pay heed to his interests in education or any other extra-curricular. However, Vicky had aspirations to make life successful and fulfilling. So at the tender age of eleven in the year 1999, he decided to leave home.

Vicky spent his first lonely night at New Delhi Railway Station. In the morning, he was welcomed by the children already living at the railway station. He joined the group and started collecting plastic bottles as they did. He spent about 6 months living in the railway station this way. During those days, he was bullied by older boys. So, he decided to work at a dhaba-a road side restaurant, where he worked for approximately three months.

An ex-boy of SBT discovered him and referred to the Trust. Vicky refused to talk about his family because of the trauma that pushed him to run away to Delhi. He joined the residential programme of the Trust. He was given admission in Nutan Marathi School. The teachers at the Home worked consistently to bridge the gaps in his learning. Vicky distinctly remembers how the staff would mentor the all the boys. In fact, he recalls the evening when the coordinator of the Home told him, "Vicky tumhe padai likhai mey koi interest nahin hai, tum apne liye doosra koi line pakad lo. Office ke camera ke sath khelte rehte ho, usi mey training karo" (Vicky, you are not interested in studies; you must find a career for yourself. You keep playing with the office camera, you should start training!). And thus began the romance with the camera for Vicky!

After training at Triveni Kala Sangam for one year, Vicky trained by Dixie Benjamin- a British photographer who volunteered with SBT for photo documentation. He then went on to intern under portrait-specialist photographer, Anay Mann, as an assistant and gained expertise from him. Having called the streets his home, Vicky is now a master at capturing the street life -- a subject, though so easy to sensationalise, he handles it with great maturity and the sensitivity, creating work which is unparalleled.

In 2007, Vicky held his first solo exhibition titled, 'Street Dream' at the India Habitat Centre, which was supported by the British High Commission. His works have been exhibited extensively in India and overseas in England and South Africa. In 2008, Ramchander Nath Foundation (RNF), nominated Vicky for a mentorship programme by the U.S. based Maybach Foundation (MF), through which he worked on photo-documentation of the reconstruction of World Trade Centre in New York. Out of numerous applications from all over the world, Vicky was among the chosen four participants and the only one from South Asia. On his return, he held his second solo show in Delhi. He has worked with reputed photographers and organisations like CRY. Recently, he went to Sri Lanka through National Geographic for ten episodes of 'Mission Cover Shots'. Vicky's latest achievement - his very own publication 'Home Street home'.
Sanjay, the photographer
"Mujhe apne bachpan ke bare mey kuch bhi yaad nahin (I don't recall any childhood memories of family)", says Sanjay with his trademark smile. But yes, he does remember feeling very sad and lonely as a child. When Sanjay came to SBTSBT, he took a lot of time to make friends and open up. Slowly but surely, in the company of so many other boys and staff, Sanjay once again found a family. Sanjay remember how his peers and older boys were like siblings to him, the staff played the role of elder in the family. "Haran Bhaiya was my inspiration. ... I remember as a kid, I would literally catch every word he said!!!", smiles Sanjay. Watching the older boys step out into the world and successfully carve a niche for themselves, gave Sanjay the confidence to follow his heart. After his first training finished, Sanjay went on to apprentice with Aditya Arya and specialise in fashion photography. After a stint at AD films, Sanjay went on pursue a course in cinematography "to show the world through my lens". Currently after a long stint as a freelance photographer, Sanjay is working in Jaipur. When asked about his future plans, Sanjay smiles sheepishly and says, "I want to build a stable life for myself, make a mark in the world of cinematography, and settle down with long term sweetheart!"
Avinash, the dancer
"While running aimless errands in my village I used to amazed watching a plane passing above my head and always dreamt that I will sit on that plane one day. My dream came true when I took my first flight to Singapore to participate in a Dance festival. Since then there was no looking back." Avinash alias Bablu

Landing in the city at the tender age of 11, Bablu spent a sleepless night at New Delhi Railway Station. Hungry and tired he desperately looked for a job to earn some money and toiled at a tea stall for a meagre salary of Rs. 25. After a few days he was spotted by Aasra staff member, Ramesh Maurya who brought him to the contact point. Bablu belonged to a small village in Barabanki District of Bihar. He left his house in a fit of anger after having an argument with his mother but deep within he knew the real reason was not his mother's anger but the miserable life of village plagued by abject poverty in village. He did not want to grow up to become a rickshaw puller or a bonded farmer so he ran towards the city in search of new opportunities. He considers himself lucky to have been found by SBT staff member who brought him to the contact point. Initially he was scared and perplexed to see so many boys at one place. He missed his mother's warm touch, his father's reassuring smile and playing with his friends but he did not want to go back to same hopeless and dark life.

Initial days of Bablu's stay at the contact point included regular meals, neat and clean clothes to wear and a time slot for watching T.V. The assurance that he was secure and he will get good food helped him ease out and feel comfortable in the company of staff and other children. He expressed a keen desire to study. Since it took time to locate Bablu's family, he was shifted to full care residential centre for boys. He was enrolled in a school and started enjoying his stay in SBT. He recounted that he was very quiet, introvert and low on self-confidence but it was the theatre workshops conducted by Kapil that helped him open-up and come out of his shell. Participating regularly in these classes he became more expressive and articulate. This was the time he became aware that he was agile and light at feet and he wanted to dance. He shared this with the then coordinator who made efforts to arrange for his dance coaching.

Bablu learnt dance from Natya Ballet. He also learnt puppetry from Ishaara Puppet Theatre Trust. While he was honing his talents, his family was traced and his father came to take him back but Bablu did not want to go as his tenth board exams were just around the corner. Watching his son's commitment and seriousness towards his studies, his father did not insist much and bid him farewell. While registering for his tenth exam the Centre Coordinator requested Bablu to register his name as Avinash (meaning indestructible) to salute his indestructible spirit of leading a better life. The incident moved Bablu and since then he was named Avinash. He worked hard to perfect and fine tune his dancing skills and by the time he turned 18 yrs old, he found a job as a choreographer in a school in Delhi.

SBT commenced his rehabilitation process by preparing him for stepping out and starting a fresh. He remembers he was worried when the time for his exit was coming near but centre staff in particular the then Coordinator Mr. Tiwari counselled him and boosted his morale. He was not only successfully rehabilitated but kept SBT flag fly high by establishing his career as a seasoned choreographer. He has participated in various national and international dance festivals. He has travelled across the globe as part of his choreography assignments. His experience of taking his first flight to Singapore was very special as it was his dream to travel in a plane which became a reality. He feels proud to say that whatever he is and will be, he owes it all to SBT. The first thought that strikes his mind when he thinks of SBT is 'A Better Home'.
Neetu is an accomplished dancer who has performed as part of several reknowned dance troupes such Astad Debo Dance Company.
Rekha is training at Kathak Kala Academy to hone her skills in the sphere of classical dance.
Shamshul, the puppeteer
For the fear of getting caught and beaten up by his employer for watching a movie without his permission, an 8 year old child ran away from home without thinking about the consequences. Shamsul came to Delhi where he faced all types of challenges from being beaten up by the police, to hazards of rag picking and such others. He worked at different places in Delhi at meagre salary of Rs. 15 - 20 per day. However these challenges remained till he came to Aasra, SBT.

SBT was like a world of opportunities where he was exposed to different activities of dance, theatre and music. With the right kind of motivation and choices, he was able to identify his talent in dance and theatre.

There was no looking back after that. He worked with big names like Ishara Puppet Theatre Trust, UNESCO - Paris project, Miditech Company, US - project - Sesame Street and others. The turning point in his life came when he was selected for a television programme, Gali Gali Sim Sim with a salary package of Rs. 35,000 per month. He has travelled all over the world, visits his family from time to time, provides financial help to them. Shamshul recently got married to his long term sweetheart Neelam, who works in SBT.

The dreams just don't end here. A dance academy of his own and dance shows at different location all over the world is in store for Shamsul and as he says, "there is no looking back!"
Sonia, the designer
"I had a keen desire to design. This desire would have remained a distant dream if I hadn't crossed path with SBT team. I feel lucky that my life was touched by SBT", Sonia's expressions glow as she talks about her dream.

Lost in the busy crowd of passengers at Katihar junction, Sonia frantically looked around for her cousin with whom she was going to attend a wedding. She called out his name; she shouted and cried but no one no one came to help the twelve years old girl. Dazed and defeated she sat on the station and silently sobbed for a long time which seemed eternity to her. Then a woman came up to Sonia who took Sonia to her home. The woman looked after Sonia for two days at her home and then bought her a ticket back to home. The woman dropped Sonia at the railway station. But her fate brought her to Delhi as she boarded a wrong train. She stayed at the platform for a few hours when Police spotted her and presented her before the Child Welfare Committee. The CWC provided her shelter in Arushi centre of SBT.

Sonia was born in a small village of Bihar into a large family. Sonia's childhood was not perfect but she did not know anything different so she wasn't unhappy. Her father laboured hard to earn a livelihood which kept him away from the home most of the time. Sonia was devoid of her mother's care and love as her mother suffered from a psychological ailment.

Sonia was anxious and perplexed when she came to Arushi as she saw children studying in one corner and children playing and loitering around in the other. She met the then coordinator Ms. Aruna whose warm smile and gentle demeanour made her feel at ease. Gradually, Sonia acclimatised to the new environment at Arushi. She understood that she had come to a place where she had opportunities to succeed in life. She started going to school and learned eagerly. Meanwhile SBT had traced her family and her mother came to take her back. But too much had happened by then; Sonia was a changed person who feared nothing more than going back to her old life. She continued her education and cleared her 10th exams, this was the time her desire to design clothes started taking shape. She started exploring opportunities to gain some vocational training. She worked as a care taker in VIMHANS; worked at Pizza Hut for a while and pursued her education through distance learning. Stepping out and working at these places boosted her confidence and she felt that she should now chase her dream of becoming a designer. SBT team facilitated her admission in a training course at Khazani Women's Polytechnic. She picked up the art and skill of designing during the course ardently. The sincerity and commitment shown by her during the course was acknowledged by the SBT team and she got the opportunity of an apprenticeship with a well-known fashion designer. Currently she is pursuing an advanced course in fashion designing from Pearl Fashion Academy under a scholarship from Central Queensland University, Australia. First thought that comes to her mind when she thinks of SBT is a 'new life'.


Satnam Singh is doing multimedia job in Multinational co.
Vishnu Rai is working as a graphic designer with Vivek Sahni's design house.
Munnalal (Arun) is working as a graphics designer with Vivek Sahni's design house.
Iqbal the city walkers
Iqbal was 5 years old when he was separated from his home. He did not run away but was left on the streets by his parents. Iqbal's parents used to fight often because of which Iqbal and his father left their home. One day his father told him to wait till he returns back, but he never returned. Iqbal met an uncle and aunt who told him that his father would never return and they took him with them. They used to make him work, and used to beat him.

He ran away from there, reached Old Delhi where he picked up plastic bottles, joined a gang for some time. They used to fill empty plastic bottles and sell them. In search for more money Iqbal worked at a tea stall and a restaurant for some time who did not give him any money for his work. Finally he met a woman from an NGO in Gurgaon. He went to the shelter home when he was 6 years old. He studied there till Class VI. After this, the home was not willing to send him for further studies. He came to SBT with a friend. He first went to the contact point, Hanuman mandir. Being educated, he was good in communicating and knew English, so he was told to motivate other children at the contact point. He also worked with RPF as a volunteer for some time. He again felt the need to study. He was transferred to the drop in shelter, SBT where he completed Class XII from NIOS.

He did a diploma in computers, a professional course in communication skills and has also worked with NIIT as a researcher for a year. When he came to know about City Walk program, he wanted to join it to improve his communication skills and earn a living. He has been working with the program since 2011 and is very happy and satisfied with what all he has learnt from it. He can now talk to girls easily which he was not able to do before this programme. The program has also taught him about taking responsibility and helped in his overall development. He aspire to have a business of his own and is working towards it.
Brijesh honed his skills at City Walk and received a scholarship to pursue a Diploma in tourism in a community college in USA.
Tariq is working with SBT as a city walk guide and pursuing Diploma in tourism from Kuoni Academy and Degree in tourism from IGNOU.
Kailashis working with SBT as a city walk guide and pursuing Diploma in tourism from Kuoni Academy and Degree in tourism from IGNOU.
Tabrij is pursuing Diploma in tourism from Bird Academy and Degree from IGNOU.
Noor is working with SBT as a city walk guide and pursuing B.Com from Delhi University.
Sunil, the professional
Sunil was around 7-8 years old when he decided to leave home. He lived with his parents, 2 brothers and 1 sister in Baliya, U.P. He used to love watching movies, used to watch 4 shows a day. He was never interested in studies, used to bunk school to watch movies. One day without any reason he went off alone to Banaras. After reaching there he didn't know his way back, so he started working there. From Banaras he came to Ghaziabad and then Delhi in search of work. At New Delhi station, he met SBT staff who brought him to AAasra home.

After coming to AAasra, he developed interest in studies. He completed his masters in political science from Delhi University overcoming all the obstacles that came his way. The trustees motivated and supported him throughout his journey. Presently, he is working with Team work Arts Pvt. Ltd.

Sunil is now a very happy man, living with his mother and brother. His sister is happily married. "Thanks to SBT, today I have a stable and comfortable life. I have the courage to dream and the confidence to make my dreams come true" beams Sunil.
Shahadutt has completed a business management course in United State with scholarship from the US embassy. He is an enterprising young entrepreneur .
Ashok Paditi is pursuing a Hotel Management course from Guwahati.
Nitish, after completion of ITI course was selected for job in Delhi Metro Rail Corporation (DMRC).
Satyender completed a one year course in multimedia and animation through a scholarship to a community college in San Francisco, USA.
Aasna is working as a receptionist at the Ojas gallery.
Neha is working at Pizza Hut, in New Delhi.
Praveen has completed his Multimedia course and is presently engaged in freelance work.
Anand who is now a graphic designer at Teamwork Arts.
Kamrul has worked in Teamwork as production assistant.
Fahad and Aasu are working as stewards in hotels.
Ziaul is pursuing degree course in IT from NIIT and also doing part time job
Anil: after completion of management course, joined Burger Pvt Ltd.
Yogita is undergoing Airhostess training in Frankfinn.
Rizwan(Rohit) completed his hair cutting training and working with Javed Habeeb.
Praveen completed her beautician course and working as a beautician.
Shekhar is working in the American Embassy as the manager of the Open Hand Cafe.