How to help us > Shop
Shop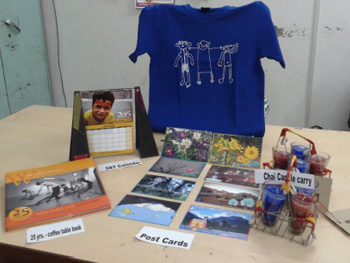 Our souvenirs are available at the head office paharganj.

Our products for sale :
T-shirt (S, M and L size available) for

Rs.

500, (colours - blue and grey)
Set of 6 chai candle carry for

Rs.

350
Glass /Diyas filled with wax

Rs.

35 each (Only on order )
Coffee table book for

Rs.

500
Set of 4 postcards for

Rs.

200
For our product inquiries feel free to email at salaamwalk@yahoo.com .
For more details about Volunteering and internship activities, please contact us at volunteer@salaambaalaktrust.org