Latest news
Latest news
April 2017


The Royal family visit to SBT - One year on
August 2016


Independence day celebrations with SBTs children at Hanuman Mandir
August 2016


Saloni Dhir a volunteer - with the Arushi girls
August 2016


American Express team paints Girls shelter home walls
August 2016


Warm welcome to volunteers Lauren and Amelia who joined Udaan
August 2016


Police Station Sensitisation Workshop at Vasant Kunj (north)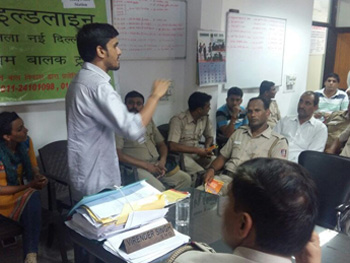 August 2016


22 children from Apna Ghar Open Shelter participated in various competitions organized by BHOOMI. One boy also won 3rd prize in sentence making
August 2016


Art Based Therapy Workshop for staff was organized. through this workshop, social workers were taught various art based techniques and skill through which they could motivate the children. It also helps the staff to understand and resolve children's issues more effectively.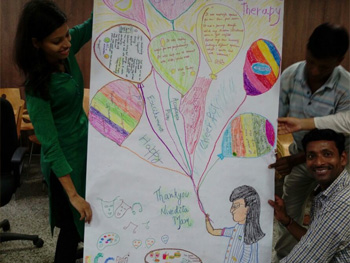 August 2016


The SBT GRP Contact Point team successfully restored 4 girls to their families with support of police.
August 2016


Sensitization Workshop at West Patel Nagar Railway Station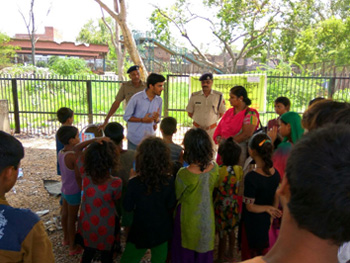 August 2016


Children from Apna Ghar Open Shelter organised 'Safai Abhiyan' (Cleanliness Drive) in the neighborhood
August 2016


43 City Walks conducted with 323 visitors
August 2016


Currently we have 25 volunteers
August 2016


Health Camp organized at Kailash Nagar community benefiting over 100 children and their parents
July 2016


HRD minister interacts with Salaam Baalak Trust boy Raja Jha and appreciates the Trust role in transforming the boys life
June 2016


Meeting with Delhi Chief Minister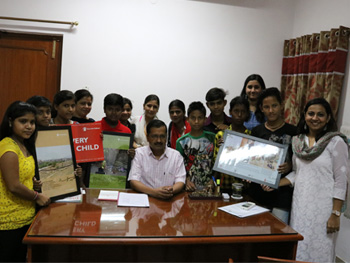 In Delhi, Save the Children has been working consistently on these issues by creating awareness, good practice models for replication and collaborating with various departments of the government for effective intervention to benefit the most marginalised and vulnerable children, including street and working children. A core part of this work has also been capacity building and empowering children with tools to express themselves and their views, especially from the rights based perspective and to provide them platforms to present their work through a children's alliance. As a part of this initiative, about 50 children were trained on photography and child rights. Their photographs on child rights related themes have been presented at various forums.

The children have recently taken photographs of their perspective of their environment and collaboration with the India Habitat Centre, selected photographs taken by these children are displayed at the Mandi House Metro Station for four months starting 26th April 2016. The theme around the photographs is Sustainability and Environment- "My City through My Eyes".

Given the work that the Delhi Government has been doing on protecting our city and finding innovative ways to reduce pollution, the children have been very inspired and keen to present some of their photographs to Delhi's Chief Minister, Shri Arvind Kejriwal. Members of SC Delhi State Children's Alliance cum child photographers from Jehangirpuri, Sriniwaspuri and Madanpur Khadar presented their photographs and asks to the CM.

The children met the CM at his residence on 20th May, 10 am and presented photographs from each of the slum areas depicting the situation of urban slums and its surroundings. The photographs were a medium for them to present their asks, specifically on an urgent need for establishment of hygienic sanitation facilities, solid and liquid waste management system, and creation of safe play spaces in slums.
November 2014


Salaam Baalak Trust receives an Award at the White House, USA from the First Lady, Michelle Obama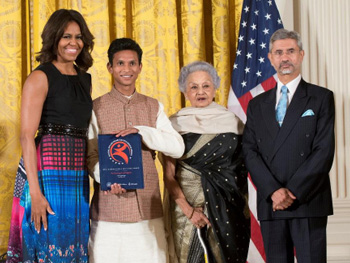 Salaam Baalak Trust was awarded a rare honour by the President's committee on the Arts & Humanities, USA, in a ceremony at the White House, on November 10th 2014 by the First Lady, Michelle Obama. The award is given annually to 12 american institutions including Museums, Theatre Companies, Dance schools and Music academies, etc. One international award is presented along with those for American organizations and for the first time an indian organization was nominated by the State Department for this prestigious award. The award was in recognition for our commitment to the arts and education program and we need to thank and acknowledge your incredible contribution to this program. Our young people have achieved so much with so little available. The arts has opened their minds and allowed them to experience a new world on equality, empathy and opportunity. In attendance were Mrs Praveen Nair (Trustee), Sanjoy K Roy (Trustee), Anubhav Nath (Trustee) and Rashid (a beneficiary of Salaam Baalak Trust) with the Indian Ambassador.
Read more



More pictures of the event at the White House on Flickr

October 2014


Salaam City Walk listed in the Top 10 things to do in Delhi by The Guardian!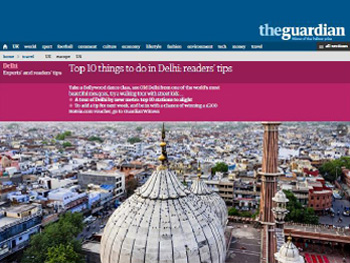 Congratulations to our City Walk Team who provides an excellent inside view of Delhi!
Read more



More information to be found on our section Press releases