How to help us
How to help
We value every support.
Help us through: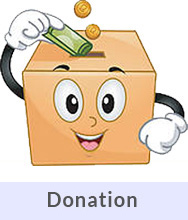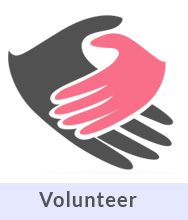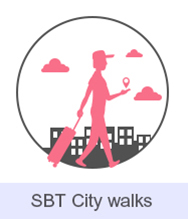 A big bright smile, a twinkle in the eye, a high-pitched THANK YOU - all this coupled with the realization that we made it possible, is a truly rewarding experience! Realizing the dream and needs of hundreds of children is a daunting task; however, with the support of a large community of patrons and donors, Salaam Baalak Trust has nurtured countless dreams and brought smiles to many faces in the past 30 years of its existence. Salaam Baalak Trust encourages donors and supporters to visit the contact points and full care residential centers to see Salaam Baalak Trust's work for themselves. The direct exposure to Salaam Baalak Trust's engagement with children often leaves donors satisfied that their contributions can make a difference. With the freedom of choosing different ways of extending their valuable support, donors contribute in cash or kind, sponsor a child, organize skill-development and extra-curricular exercises (self-defense classes, art courses, summer camps, outings) or simply spend quality time with children by way of volunteering. The feeling that they are capable of bringing a meaningful change in a child's life leaves a positive effect on donors and paves the way for a stable and sustained association. Taking a step forward, Salaam Baalak Trust organizes large-scale fund raising events.

Proceeds from premier of all Mira Bai films, dance shows by renowned contemporary dancer Astad Deboo, music concert by classical maestro Shubha Mudgal, the Airtel marathon, a charity golf tournament at the Delhi Golf Club and more have all been organized towards this end. Many supporters who make these initiatives successful have acknowledged that they feel their contributions are fruitful. Salaam Baalak Trust's annual day celebration and annual play have also become a major attraction for donors and supporters. These are platforms where children showcase their talents. Watching children, who once lived on streets perform with panache and zeal has a lasting impact on viewers.

Amazed by the street children's immense confidence and courage, individual donors, organizations, funding agencies, corporates, academic institutions, government bodies and representatives of diplomatic communities join hands to work with Salaam Baalak Trust. Over the years, the donor support to Salaam Baalak Trust has increased manifold, owing to recognition of Salaam Baalak Trust's honest and committed work with street children. Transparency and accountability reflected in Salaam Baalak Trust's good practices including regular reporting, explicit sharing of financials and promoting donors to make physical visits to check fund flow have built trust and confidence among donors and supporters.