What we do > Performing arts
Performing arts

Creative and performing arts has always been one of the mainstays of our work with street children.
Through the experience of performing arts, Salaam Baalak Trust has successfully instilled a sense of self-confidence and dignity, in the lives of these children. For many children, performances provide an avenue to express themselves. There are numerous stories of children responding to the arts in miraculous ways, including wishing to go back home, abandoning drugs, making friends, getting encouraged to discuss their lives, finding their homes, and most of the times, themselves. The 'catharsis' happens here on different levels. Many of the children have gone on to become successful choreographers, photographers, puppeteers, actors, and their capacity to earn the respect they have in society as artists is great. Also, the exposure that these children get through the arts is immense; they travel the world and learn so much about art—and life. Our work in this field covers a variety of disciplines, including street plays, theatre for the stage, dance and puppetry:
Mast Maula' depicting the joys and struggles of today's youth.

At SBT, we strongly believe and have thus imbibed the spirit of performing arts within our systems. Since our first production in December 1989, directed by Barry John, it has been a tradition for our children to present inspiring theatre productions every year. You would be glad to know that Salaam Baalak Trust was awarded a rare honour by the President's Committee on the Arts and Humanities, USA, on November 11, 2014 in a ceremony at the White House. For the first time an Indian organisation was nominated by the State Department for this prestigious award presented by US First Lady, Michelle Obama.

As we move on to another year, we are now gearing up for the new production. This year, children of Salaam Baalak Trust present 'Mast Maula' depicting the joys and struggles of today's youth. The play has been written, acted, and directed by the children and alumini of SBT.

- November 27, 28 & 29, 2015 at ICCR auditorium, Azad Bhawan, near ITO, New Delhi
- December 11, 2015 at Epicentre, Sector 44, Gurgaon



Street Plays
The theatre group of Salaam Baalak Trust created and modified several street plays on issues like health and hygiene, re-forestation, child rights, HIV/AIDS, diabetes and drugs.


Annual Play and Dance
Over the years, Salaam Baalak Trust has built up a well-grounded reputation in terms of the quality and commitment of its theatre. Boys and girls of the shelters learn dance and music from renowned artists. Since 1997, the Salaam Baalak Trust theatre group has given a public performance every year. Aside from acting, the children play a significant role developing or adapting the script, designing costumes and producing masks.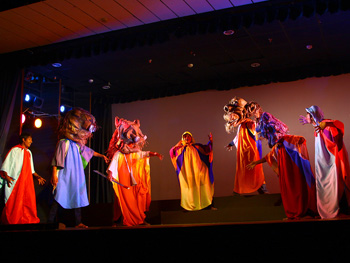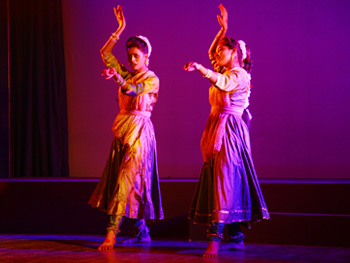 Restoration and Rehabilitation
Salaam Baalak Trust emphasises repatriation and restoration of children to their families. Even though a safe space and an enabling environment exist within the residential centres for the child, as soon as a child's family is traced, adequate steps are taken in close coordination with the Child Welfare Committee to send the child back to the family. Over the years, the centre staff has restored children to far flung areas of the country and even outside the country, in cases where guardians cannot come to take the child back. Our centre staff, in coordination with local NGOs and panchayats (village council), follow up with the family to monitor its progress and readjustment.

Strengthening the independent will of children and preparing them for a life of their own forms another key component of SBT's work. SBT's philosophy has been to encourage dreams and help transform them into reality -dreams of a job; a monthly salary; four walls to call your own and above all a future. Vocational training, job placement and rehabilitation become the major instruments to lead the minds of SBT children forward into ever-widening thought and action towards fulfilling their dreams.
Vocational training and Life Skill Education
Salaam Baalak Trust imparts vocational training for employable skill development and capacity building of growing children. Children above 16 years of age, or those who clear their 10 board exam, qualify for vocational training. Choice of vocational training course for a child is made keeping in mind the child's interest and realistic assessment of his/her abilities by a career counsellor and staff members. A measured attempt is made to match the child's skill and ability with the training course he/she opts for. The Salaam Baalak Trust team makes concerted efforts to enrol children in quality training courses in reputed institutes. The popular choices have been Master Desktop Publishing, web and graphic designing, multi-media animation, film editing, C++ software, care-giving, house-keeping, puppetry, karate, theatre, macrame and photography. Some of the institutes which provided training were ITI Pusa Road, NIIT, MAAC, Arena Multi-media, Crowne Plaza, Taj Mahal Hotel-Mansingh Road, Vivek Sahni's Design House, The Ishara Puppet Theatre Trust, YMCA, Triveni Kala Sangam & Ramakrishna Institute of Computers.

Life Skills education includes enhancing the day-to-day life decision making ability and providing livelihood options through vocational training, education and job provisions. Salaam Baalak Trust has a full time life skills co-coordinator who conducts regular sessions with children. Structured modules and guidelines are prepared to strengthen the activities, with assistance from respective coordinators and counsellors.

Job Placement and Rehabilitation
Salaam Baalak Trust has conceptualised an effective job placement and rehabilitation programme for reintegration of grown ups into mainstream society. The programme not only has a definite goal to develop dreams and visions, but also looks at dream modification and correction. Often, children develop unrealistic expectations which may not correspond to the skill sets they possess. It is common to hear children say, 'I want to become an actor, or a film director, or a cricketer'. Though achievable, these aspirations require inherent talent that all children may not have; instead, they may have abilities to excel in other professions. To address this aspect, as soon as a child turns 16, staff members strike up a conversation with the child around his/her career, regular meetings with the career counsellors are organised and a rehabilitation plan is drawn up to prepare the child to step out of the protective auspices of residential centres. The implementation of rehabilitation plans includes interaction with the child steered by the career counsellor and the centre coordinator on a monthly basis. The focal points of these interactions are strengthening a child's resolve towards the career path he/she has chosen, and whether the rehabilitation steps are panning out as per the plan or not.
Follow-up of rehabilitated
Once, a young adult finds a job, Salaam Baalak Trust staff arranges for basic requirements of the young adult to start a new life, such as rations for a month, utensils, bedding, etc. Even after the new adult is rehabilitated, the Salaam Baalak Trust team keeps in touch to ensure that he/she finds stability and enjoyment in their work. The team also keeps in touch with the employers, for a minimum of six months, to help ensure that rehabilitated persons have adjusted to their work environment. If a rehabilitated young adult quits his/her job, the team begins a process of placing such persons in a new organization. The process of fresh placement of a young adult is carried out again in cases where he/she expresses dissatisfaction with the second set-up as well. In addition, Salaam Baalak Trust supports young adults who want to study further, by incurring 50% of the course expenses, apart from facilitating the admission process. Similarly, young people who look at up gradation of their vocational skills through advanced courses are encouraged by Salaam Baalak Trust, which contributes up to 75 percent of the course fee. In cases of medical or other emergencies when rehabilitated youth need assistance, Salaam Baalak Trust provides them immediate succour till five years after their rehabilitation.